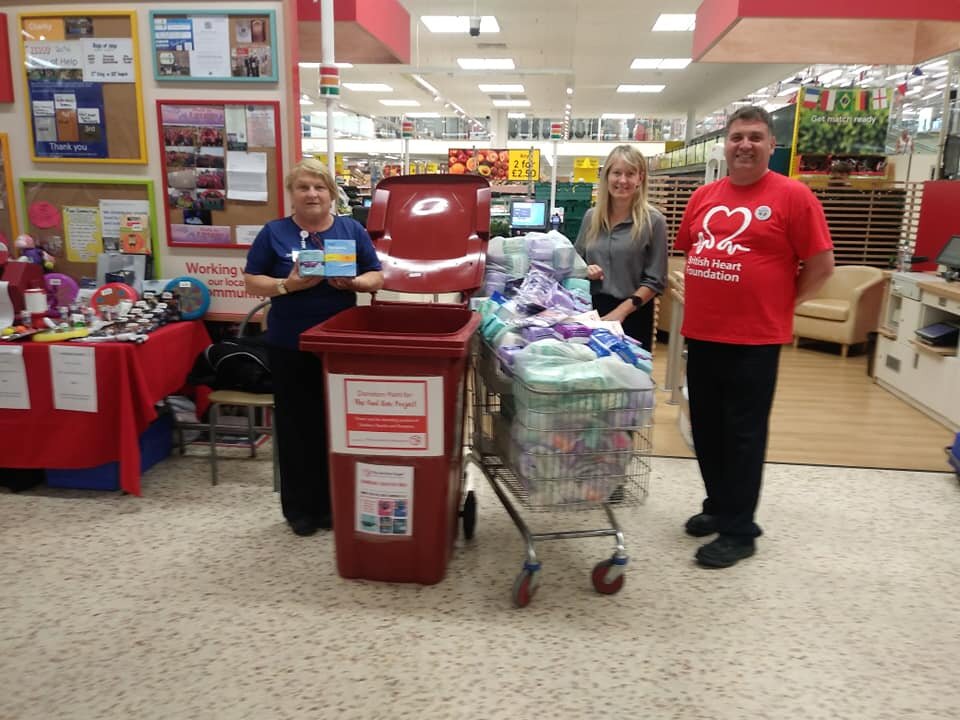 Schools out for the summer and our Barrow-in-Furness coordinator, Helen Wood has been busy! We asked her how she had got on this year. To say we are lucky to have her on board the project is an understatement.
'Here in Barrow we recently presented to the County Strategic Child Poverty Group, who are fully supportive of the project and want to assist in making it countywide. They are setting up a task group to see how they can best assist.
We have 27 boxes in educational establishments and following an article published in the local paper appealing for community organisations to host boxes during the holidays there are now boxes accessible in 5 locations.
I was approached by BBC Radio Cumbria to be interviewed on the breakfast show. They first ran a short piece where they visited Walney School and spoke to some of the students and Mrs Amacna about the impact of having the red box in their school. They then had a short interview with myself about The Red Box Project in the local area.
We have also supplied the Pause Group (14-19 year olds) at Women's Community Matters so that they can freely access products when needed.
Tesco Extra presented us with a wheelie bin of sanitary products and Geek Goods in Ulverston is our latest donation point.'
Once again Helen – thank you! Barrow-in-Furness has an amazing community. If you would like to support Helen's amazing work please head over to:
Facebook: @theredboxprojectbarrow
Instagram: @redboxprojectbarrow
Twitter: @RedboxBarrow