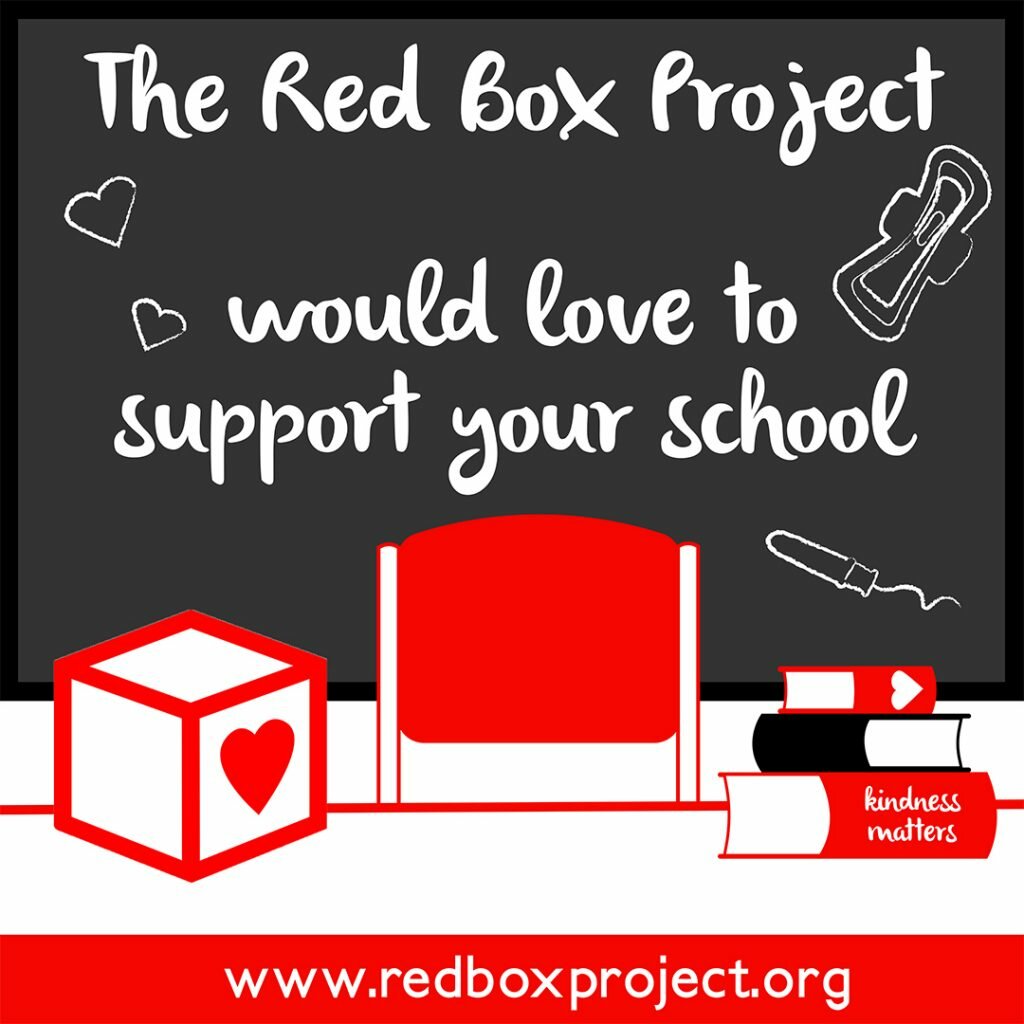 If you are a member of staff working in a school or someone closely connected to a school, we would love to offer our free support. Please email: schools.rbp@gmail.com and a member of The Red Box Project team will get back to you straight away.
We will connect you to our nearest coordinator who will happily prepare a fully stocked red box and deliver it at a time convenient to you.
With over 200 projects now running across the UK as well as several projects established overseas, we are confident that we will have a project close to your location. However, if we don't we can work on recruiting a volunteer coordinator for that specific area.
Thank you.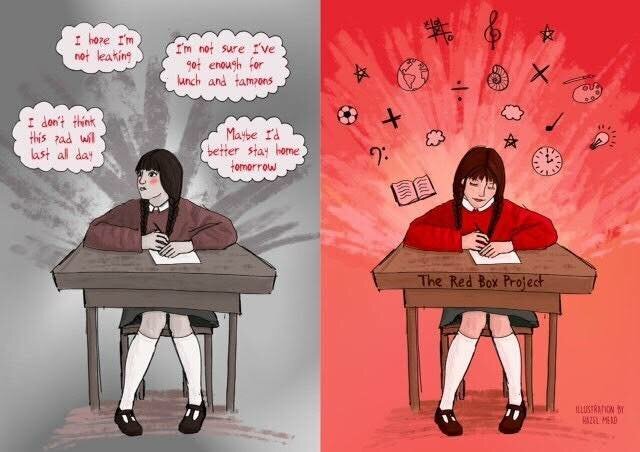 To celebrate International Women's Day 2019, The Red Box Project and Amika George would love you to join the #FreePeriods movement.
This year, the theme of International Women's Day is #BalanceforBetter, celebrating women'sachievements as well as focusing on a call for a more gender-balanced world.
We believe that every child should have equal access to education, regardless of gender. This is their fundamental human right. It is completely unacceptable that any young person should miss out on their education because they have their period. That is why we are calling on the Government to provide funding for free menstrual products for schools and colleges across the country.
At The Red Box Project, we have learnt that there truly is strength in numbers and we would love for your school to get involved: opening up conversations around periods, breaking down barriers and encouraging engagement in politics and society.
How can you join us?
1. Discuss with young people the importance of gender equality in schools. Why does it matter? How do periods fit into this issue? What should be done about it?
2. Take action: we've included several activities suitable for English lessons, citizenship lessons, PSHE, form times or debating or feminism clubs, to get students to think about #FreePeriods. We've included an activity to help students to write to their MP about the issue. This is a real world problem and letters could be sent to their MP in anticipation of a response.
3. Join the #FreePeriods movement online. We would love to hear from schools tweeting or commenting about the difference #FreePeriods would make to their students. Please do tag @RedBoxProject and @AmikaGeorge in your tweets.
To download our teaching resources, please click on the link below.
We would love to hear your feedback on how the discussions and activities went. Please email: redboxprojectuk@gmail.com
Thank you for joining us in the fight for #FreePeriods