We are delighted that Philip Hammond has announced in his Spring Statement a commitment to funding menstrual products in secondary schools and colleges, but we argue that this policy must be extended to include all children in full-time compulsory education, such as those in primary schools.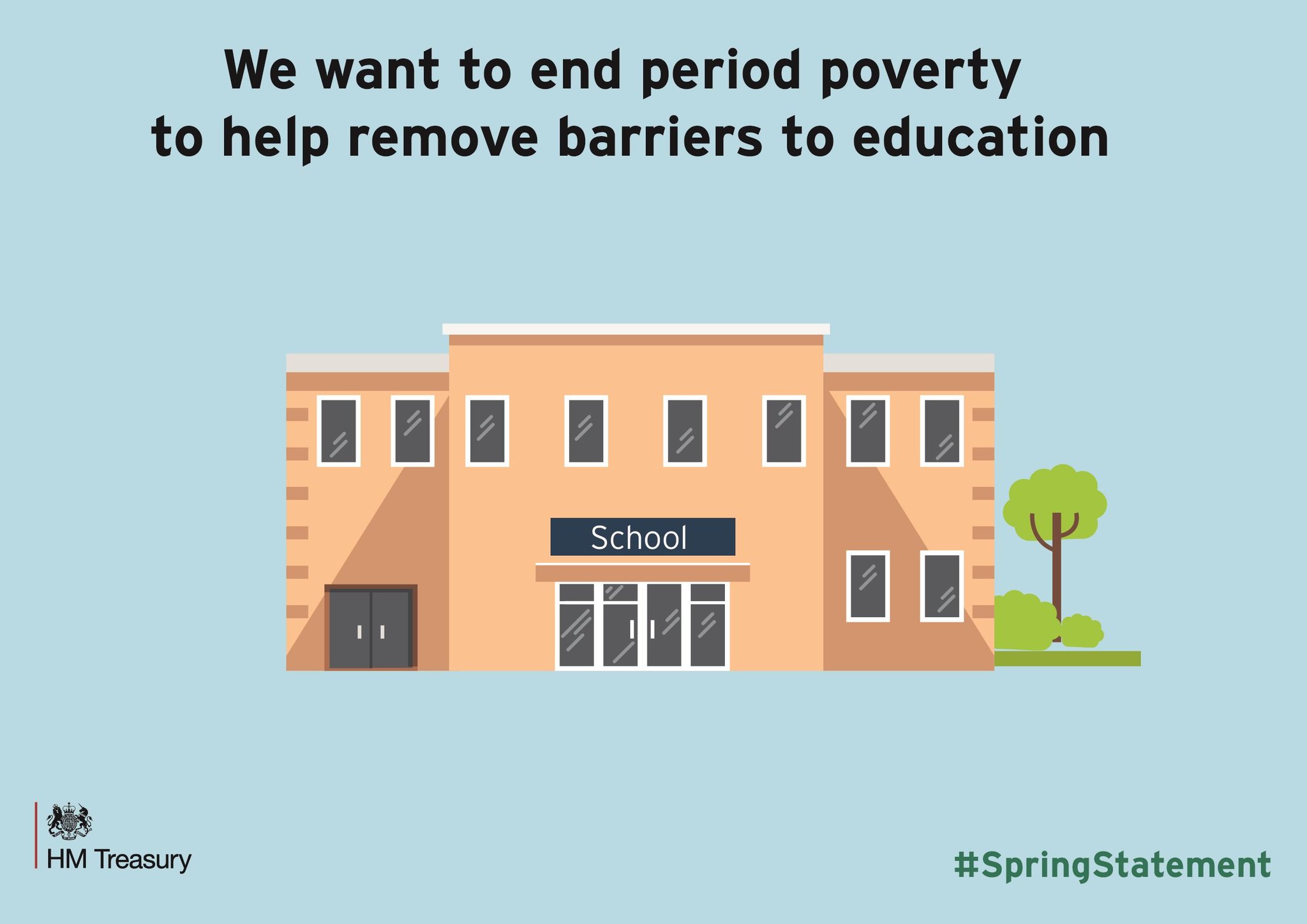 Anna Miles, founder of the Red Box Project said: "This is a testament to the huge commitment of our coordinators on the ground and the unstoppable energy of many activists, in particular, the incredible team behind the #FreePeriods campaign, of which we are very proud to be a part. However, we know from our work, in thousands of schools across the UK, that the need for free menstrual products exists for all children in full-time compulsory education, including those in primary school. We hope to see furthercommitment from the Government in meeting the needs of all children who menstruate, regardless of their age. Every child should have an equal opportunity to participate in their education; this is their fundamental human right."

Gemma Abbott, Director of Free Periods and coordinator for The Red Box Project added: "We are so glad that the Government has at last recognised its responsibility for addressing this inequality in schools, although we need to see a coherent policy that covers all full-time compulsory education settings, not just secondaries and colleges. For example, children can start menstruating as young as 8 or 9, so it is essential that primary schools are supported. It is also vital that there is an ongoing, sustainable and ring-fenced funding commitment, enshrined in legislation. Let's take this amazing opportunity to ensure that no child will ever again have to miss out on their education because they cannot access the menstrual products they need."
Given the limited scope of today's announcement, therefore, the #FreePeriods legal campaign remains ongoing – and we are ready to hold the Government to account. If you would like to continue to support us:
• please tweet Philip Hammond (Chancellor), Penny Mordaunt (Minister for Women and Equalities) and Damian Hinds (Secretary of State for Education), who will be the architects of the scheme, to let them know that you support the #FreePeriods campaign for free provision of menstrual products for ALL children, including those at primary school; and
• please do continue to share this page (www.crowdjustice.com/case/freeperiods) and donate if you can!
Thank you, as always, for your incredible support. Together, we have made a real difference.
This is a chance to end period poverty, for all children. Let's take it.