As we enter into the festive season, there is a natural break in our operations and a chance to reflect on what has been an incredible year for the Red Box Project.
We left 2018 with news that Scotland had rolled out a free period products scheme, funded by the Scottish Government, for all schools, colleges, and universities. Incredible, right? Wales also acknowledged period poverty and allocated £1mil of funding to welsh local authorities to explore period product provision as well as identifying and exploring potential resolutions for the stigma attached to periods.
The Red Box Project entered into 2019 with the ambition of reaching more young people, ensuring that no one missed out on their education due to having their period. We started the year with some amazing people who volunteered and showed brilliant dedication to running their local Red Box Projects and the Red Boxes we had out in educational settings was a true testament to this. The Red Box Project was off to a great start for 2019!
Towards the end of January, the Red Box Project partnered with the #FreePeriods campaign, founded by Amika George, to bring forward a legal challenge to the Government ensuring that they complied with their obligations of the Equalities Act 2010, within education.
As we entered into March 2019, it was International Women's Day which our volunteer coordinators, up and down the country, got involved with events, talks and celebrations! It was also quite a big week for Government announcements in the world of all things periods!
The week was started with the Minister for Women and Equalities, Rt. Hon. Penny Mordaunt MP, announcing that the Government would be convening a task force for to investigate and explore the issue of period poverty. The task force was to be made up of public, private and third sector organisations who had expertise in period poverty. It was also announced, in the same week, that people who are in-patients in NHS hospitals would also have free period products available for them to use for the duration of their stay. This policy was further extended to cover people who had been detained and remained in police custody, they too would have access to the period products they require. We are sure you will agree, these were all positive steps forward to achieving a country that has resolved period poverty.
The following week, after International Women's Day had been, brought some amazing news for the Red Box Project. Our campaigning and push to drive about change had been heard and on 13th March 2019, at the hearing of the Spring Statement, the Chancellor of the Exchequer announced that funding would be made available for period products to be accessible in all schools and colleges. This day marked an amazing 2 years for the project!

Upon further analysis of the announcement, it was discovered that the new scheme would be available to secondary schools and colleges in England. This is an England only policy as education is a devolved matter to the other administrations in Scotland, Wales and Northern Ireland. We continue to campaign to ensure that primary schools would also have access to the products they need and in April 2019, the Minister for Children and Families announced that the provision would be extended to cover young people in primary schools, too! Another fantastic achievement for the Red Box Project!
Since this announcement, the Red Box Project has been engaging and working with the Department for Education, the government department responsible for the delivery of the period products scheme, to ensure that this scheme is as successful as it can be.
The new policy scheme, that will see the provision of period products made available in all primary and secondary schools, as well as colleges, in England will be rolled out in January 2020.
So, what does this now mean for the Red Box Project? We are sure you will agree, it has been a triumphant year for everyone involved with the Red Box Project. 2019 will definitely be remembered for the year the Red Box Project brought about change! The Red Box Project has always been clear of our aim, to ensure no young person misses out on their education due to their period. So, with this in mind, the HQ team took the strategic decision to wind down our operations gradually towards January 2020, allowing for the Government's new scheme to be rolled out and benefit young people.
As the year has progressed and the impact of our work and the message behind it has spread beyond Great Britain. We now have projects in the US, Canada, Republic of Ireland, Northern Ireland, Isle of Man, Jersey, Germany, Poland, Monaco, Tanzania, Japan and New Zealand! We are very touched that our work has managed to reach this far around the world and it is a real honour to work with such amazing and determined people!

The Red Box Project will continue to support international projects as much as we can. Our ambition of seeing a world where no young person misses out on their education because they have their period is coming ever closer to be achieved!
Anna, Clegg, and everyone who has volunteered with the Red Box Project over the past two and a half years would like to express our gratitude and sincere thanks for your tireless and continued support. None of the achievements that we have seen in 2019 would have been possible without you supporting your local project. So, truly from the bottom of our hearts, a huge thank you!
We wish you a very happy and merry festive break and all the very best for the New Year ahead!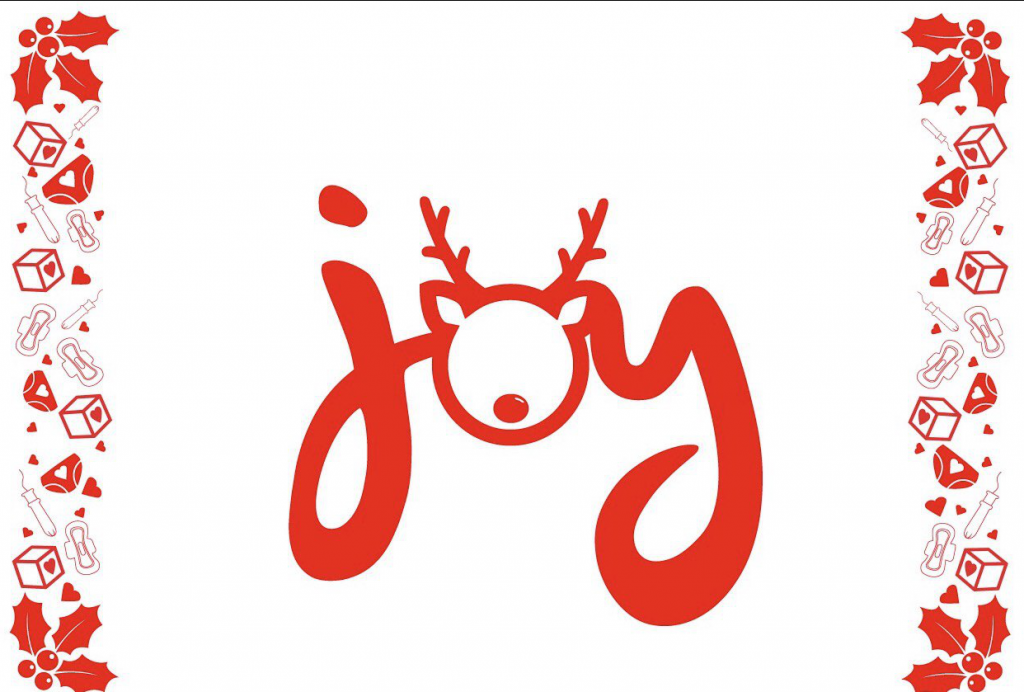 With best wishes, as ever,
Red Box Project HQ ❤️